Click below to find a comprehensive list of private sector, non-profits, condos and co-ops that are either smoke-free or in the process of going smoke free.
Smoke-free Housing Directory (June 30, 2020)
Notes:
Many of these buildings are in transition to becoming 100% smoke-free, but may have existing tenants who are grandfathered (permitted to continue smoking).
To ensure  a good understanding of the policy and its status (e.g. is it still in transition?), be sure to ask questions before you sign a lease.
Smoke-Free Housing Directory Submission
If you are the owner or landlord of a property that is smoke-free, or going smoke-free, and you would like your property to be added to the smoke-free housing directory please complete the form below.
[gravityform id="8″ title="false" description="false" ajax="true"]
You can also search for smoke-free housing using Craigslist or Kijiji. You can directly search using a filter on Craigslist.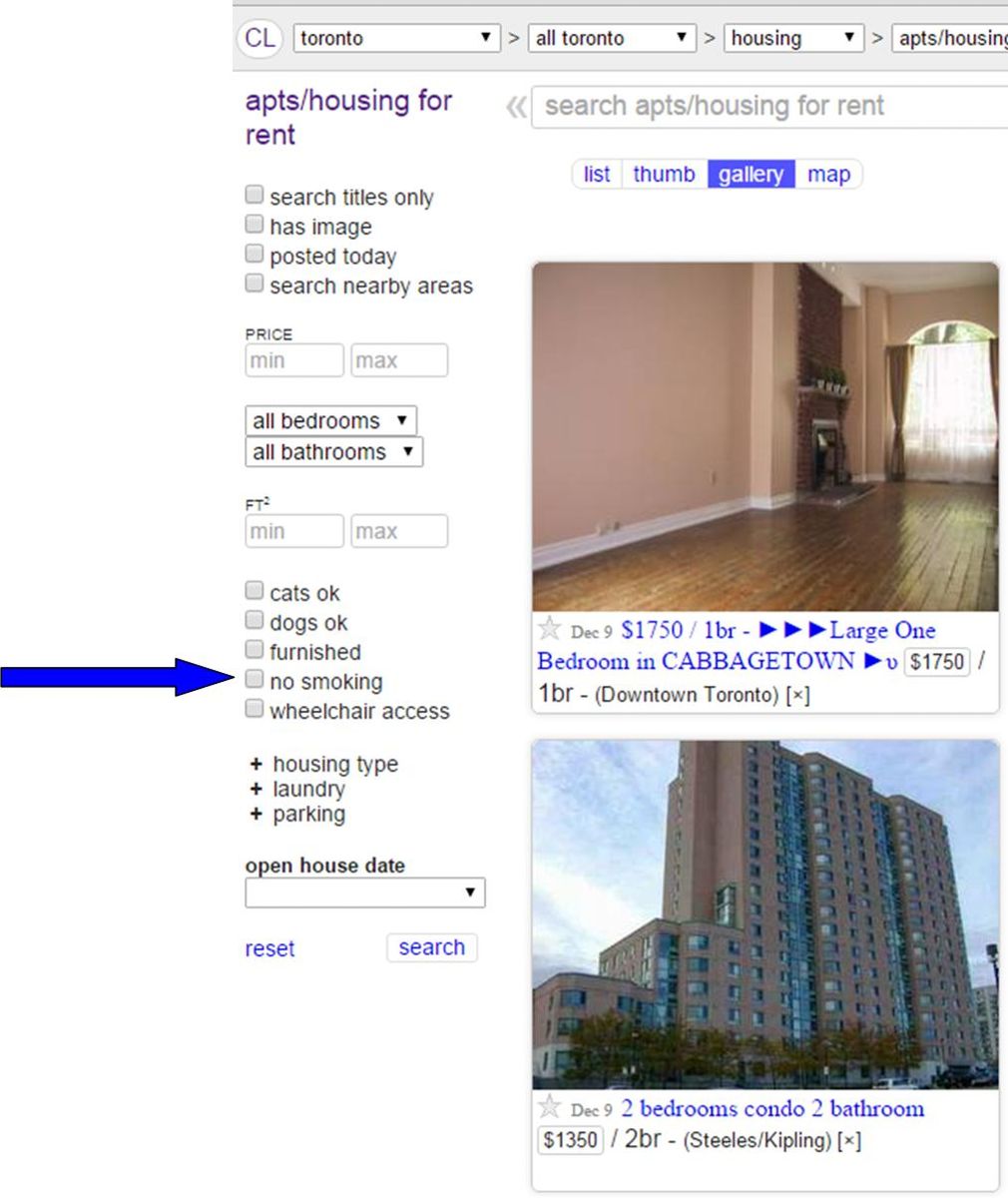 On Kijiji, there is no filter so you must use an open search term such as 'smoke-free or 'no smoking'.