Vision
An Ontario in which smoke-free housing, including  rentals, community/social housing, condominiums and housing co-operatives, is the norm.
Mission
To provide collaborative leadership and to execute effective strategies to increase smoke-free housing.
Smoke-Free Housing Ontario helps increase options for smoke-free living. Demand for smoke-free environments is on the rise. Ontarians are protected from second-hand smoke in virtually all enclosed workplaces and public places, yet many remain unwillingly exposed in their own homes as a result of smoke from neighbouring units.
We are not asking the government to pass a law that would force landlords to make all rental buildings smoke-free. Smoke-free housing is not about:
denying smokers a place to live,
evicting smokers from their homes, or
forcing people to quit smoking.
Smoke-Free Housing Ontario is about helping to increase options for multi-unit housing with clean, smoke-free indoor air.
Proud to share our new animated video. "Property Managers and Smoke-Free Housing" #housing #smoke #tobacco https://t.co/Pb0jEXyA3K

1 day ago

Condos are working to ensure their homes are Smoke-Free. https://t.co/kVvzAT49fO

3 days ago
Learn More About Smoke-free Housing Ontario
Smoke-free Housing Ontario is a continuing project of the Smoking & Health Action Foundation supported by the Ontario Ministry of Health and Long-Term Care
Endorsements
Public health units and health organizations from across the province are working together to reduce the exposure of second-hand smoke in multi-unit housing.  Collectively, we endorse the following policies and actions:
Encourage all landlords and property owners of multi-unit housing to voluntarily adopt no-smoking policies in their rental units or properties;
All future private sector rental properties and buildings developed in Ontario should be smoke-free from the onset;
Encourage public/social housing providers to voluntarily adopt no-smoking policies in their units and/or properties;
All future public/social housing developments in Ontario should be smoke-free from the onset.
Encourage the Ontario Ministry of Housing to develop government policy and programs to facilitate the provision of smoke-free housing.
Algoma Public Health
Brant County Health Unit
Canadian Cancer Society, Ontario Division
Chatham-Kent Board of Health
Durham Region Health Department
Elgin St. Thomas Public Health
Grey Bruce Health Unit
Hastings Prince Edward County Public Health
Huron County Health Unit
Kingston, Frontenac and Lennox Addington Public Health Unit
Lambton Public Health
Middlesex-London Health Unit
Niagara Region Public Health
North Bay Parry Sound District Health Unit
Northwestern Health Unit
Ontario Lung Association
Oxford County Public Health Unit
Perth District Health Unit
Peterborough County-City Health Unit
Porcupine Health Unit
Renfrew County and District Health Unit
Simcoe Muskoka District Health Unit
Sudbury & District Health Unit Public Health
Temiskaming Health Unit
Toronto Public Health
Region of Waterloo Public Health
Wellington-Dufferin-Guelph Public Health Unit
Windsor-Essex County Health Unit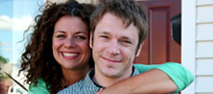 Tenants
Find out what you can do to protect yourself from exposure to second-hand smoke in your own home.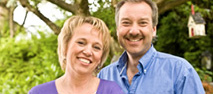 Landlords
No-smoking policies are legal, non-discriminatory and enforceable. And they're good for the bottom line, too.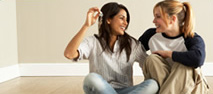 Condominiums
Let's clear the air about no-smoking policies for condominium corporations.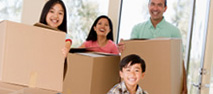 Housing Co-ops
You might be into sharing some things at a co-op, but you shouldn't have to share someone else's second-hand smoke.